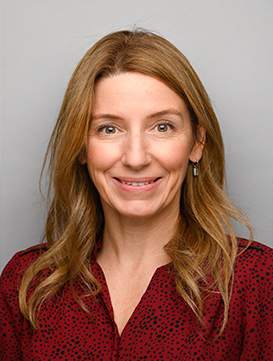 THE ENGLISH COLLEGE APPOINTS NEW HEAD OF PRIMARY SCHOOL FOR ACADEMIC YEAR2023 – 2024
THE ENGLISH COLLEGE APPOINTS NEW HEAD OF PRIMARY SCHOOL FOR ACADEMIC YEAR2023 – 2024
Dubai(News Desk)::The English College, one of the leading British curriculum schools in the region, is excited to announce that Ms Carmella Jodrell will be joining the school as the new Head of Primary in August 2023.Carmella joins The English College with a wealth of leadership experience, most recently as Head of Primary at Kent College, Dubai. Prior to coming to Dubai, Carmella was Head of Primary at a top British curriculum school in Egypt. She has also worked in the UK, Taiwan and  Malaysia.
Continuing her lifelong love of learning, Carmella is currently completing a Doctorate in sociolinguistics with the UK University of Bath, adding to her Master's and Bachelor's degrees in Education.
The new Head of  Primary says: "I've taught in all year groups, in four different countries, and have loved each and every one of those experiences. Working across these phases has helped me develop a greater understanding of what young people need in each stage of their development. I'm looking forward to meeting all the parents and pupils, and thrilled to take on this exciting new challenge in my career."
School Principal, Mark Ford, adds: "We have enjoyed a significant amount of success this year to date, most notably with our recent BSO inspection. As a result, we are one of fewer than 200 elite British Curriculum schools around the world to be recognized as outstanding in every standard by British Schools Overseas. Mella's strong leadership, her passion for learning and teaching and her unique skill set make her the ideal person to lead the primary school through the next phase of its development."
When not teaching or studying, Carmella is a keen sportsperson who enjoys running, swimming and yoga. She's also an accomplished dressmaker and a keen fan of playing the guitar, singing, reading, cinema and theatre.