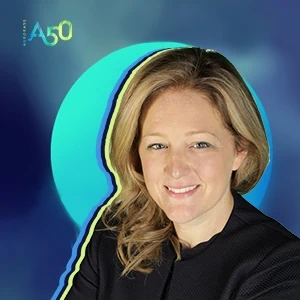 GUINNESS WORLD RECORD ATTEMPT AT THE INCLUSION SUMMIT 2023
JOIN THE MOVEMENT TOWARDS GENDER BALANCED WORKPLACES
GUINNESS WORLD RECORD ATTEMPT AT THE INCLUSION SUMMIT 2023:
JOIN THE MOVEMENT TOWARDS GENDER BALANCED WORKPLACES
"We don't just want to create a world record – we want thousands of people making the commitment and taking action…" – Diana Wilde, organiser.
#bethechange
[ABU DHABI, 30 October 2023] Everyone is invited to The Inclusion Summit 2023 to help the organisers break a Guinness World Record – for "the most pledges received for a gender equality in the workplace campaign in 24 hours."The Inclusion Summit is slated to take place at the prestigious Abu Dhabi Energy Centre on November 9-10 2023.
This inaugural Summit, hosted by ADNOC, is a new platform where ministers, policymakers, board directors, C-suite executives, senior decision-makers, people of determination and youth can all come together and lead the conversation around a culture of inclusion and high performance.
The two-day event promises to make history by aiming to secure 5,000 pledges for gender equality in a 24-hour window, setting a Guinness World Record.
Diana Wilde, co-founder of event organiser Aurora50, says: "This remarkable initiative underscores our commitment to promoting diversity, inclusivity, and equal opportunities for all. We encourage employers to take this opportunity to support their employees. We hope thousands of people will sign within the 24-hour pledge window to show their support for gender equality in the workplace. We don't just want to create a world record – we want thousands of people making the commitment and to take action. Please help us all to be the change."
The Summit is supported by ADNOC, Aurora50's anchor partner for its first initiative which accelerated gender balance in UAE boardrooms.ADNOC is committed to a work environment that embraces diversity and inclusion, regardless of age, nationality, gender or religion. This commitment is  underpinned by the company's core values to be respectful, collaborative, progressive, responsible and efficient.
Fatema Al Nuaimi, ADNOC Executive Vice President, Downstream Business Management and Gender Balance Committee Chairperson, said: "As a responsible global energy provider, ADNOC is committed to driving gender diversity and we are very pleased to host the Inclusion Summit. This event provides an important platform to accelerate progress towards building a more inclusive workplace and we invite everyone to join us in this record-breaking campaign and sign the pledge for gender equality as we enable a future where everyone in the workforce is empowered and valued, regardless of gender."
Now, Aurora50 is requesting support from all sectors of society to highlight collective support for gender balance in the workplace and to challenge outdated beliefs.The world record attempt for gender equality pledges will occur during a 24-hour period, starting at 12:00 (noon) Gulf Standard Time on 9 November 2023, and concluding at 12:00 (noon) Gulf Standard Time on 10 November 2023.
Wilde, an expert in design thinking and coaching, added that her company has noticed employers and employees are aligning more and more with national mandates supporting gender equality.
"Individuals are keen to make a tangible impact. Through this world record attempt, they can take a significant step forward in promoting gender equality and diversity in the workplace. The initiative addresses one of the most pressing challenges faced by organisations today, reinforcing the need for gender balance in the workplace.
"This is your chance to make history, demonstrate your commitment to equality, and contribute to a more equitable workforce globally," she added.The diversity, inclusion and equality expert explained that diversity in the workplace can help drive financial performance. Boosting underrepresented demographics in work is not just a moral imperative but also has a measurable impact on the bottom line – evidence which is helping to persuade companies and governments around the world to act.
Through a mix of high-profile interviews, interactive panel discussions and thought-leading presentations focusing on both national and company DEI initiatives, The Inclusion Summit provides unique insights and opportunities for a senior level audience.
As a two-day hybrid event, both in-person and virtual attendees will have access to unrivalled opportunities to meet with fellow senior DEI influencers and decision makers, and to explore, debate and challenge modern DEI initiatives and the importance of integrating inclusion to business and UAE strategies.
The Visionary Stage is for paying delegates and will focus on high-level DEI challenges and strategies. It will then dive into specific areas of DEI, from digital inclusivity and People of Determination to Nationalisation and youth inclusion.
The Impact Stage and exhibition are free to attend, hosting inspirational stories and spotlighting influential initiatives from Aurora50's partners. It will also provide a platform for leading professional women to share their experiences.
Register at www.aurora50.com/theinclusionsummit
About the pledge
Here's how you can get involved in the world record attempt.
Sign the Pledge: Visit The Inclusion Summit's official website com/pledge during the 24-hour window and sign the gender equality pledge.
Spread the Word: Share this initiative with colleagues, peers, and social networks using the hashtag #bethechange.
Empower Yourself: Access the toolkit and resources provided by ADNOC & Aurora50, sent to your email after you sign the pledge, and take actionable steps toward creating a more inclusive workplace.[ends]