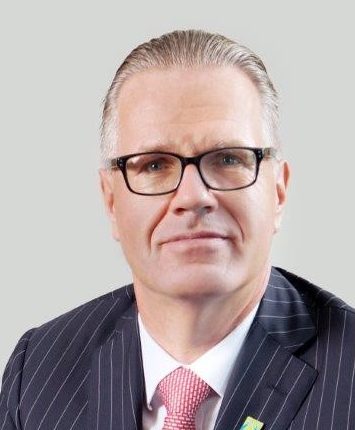 Commercial Bank Dubai reports net profit of AED 676m.
Solid sustainable high quality result with sound business momentum
Dubai:(Press Release)::Commercial Bank of Dubai (CBD) today reported its financial results for the first six months of 2021.Commercial Bank of Dubai has delivered a net profit of AED 676 million for the first half of 2021, up 27.5% against the first half of 2020. Improved operating performance coupled with lower expected credit losses have supported the growth in net profit. Despite the continuous decline in interbank interest rates, net interest income is up by 8.7% compared to H1 2020 primarily from lower funding costs and strong business growth. The increase in business activity was reflective of the economic recovery which positively impacted fees and commission income.
Commenting on the bank's performance, Dr. Bernd van Linder, Chief Executive Officer said, "CBD has delivered an improved set of results with the bank's net profit increasing by 27% compared to the first half of 2020. The ongoing COVID-19 pandemic has been managed admirably by the UAE, enabling the community and businesses to move forward positively and with confidence. Looking ahead, we remain hopeful that the pandemic situation continues to improve globally, enabling improved health and economic conditions for all."He added, "Against this backdrop, CBD has reached a record AED 113b in assets driven by strong growth in loans, which have increased 17% compared to H1 2020. Overall, our net profit was AED 676 million, above the prior comparative period on the back of improved net interest income, higher commission and fee income, and moderately lower expected credit losses."We remain committed to supporting personal, business and government customers across the UAE, providing seamless market leading banking experiences for all our customers."
Commercial Bank of Dubai (CBD) reports net profit of
AED 676m, up 27.5% on H1 2020                                                                                                              
 Key Performance Indicators
     * Net Profit AED 676m *  Return on Equity12.67% * Cost to Income 26.01% * Assets AED 113b
     * Capital Adequacy Ratio 15.69% * CET1 ratio 12.04%
H1 2021 results:
Net profit was AED 676 million, 27.5% above the prior comparative period
Operating income was AED 1,572 million, up by 11.4% compared to the prior comparative period, primarily due to improved fee and commission income and higher net interest income
Operating expenses were AED 409 million, up by 5.8%
Operating profit was AED 1,163 million, up by 13.4%
Net impairment allowances were AED 487 million, down 1.6%