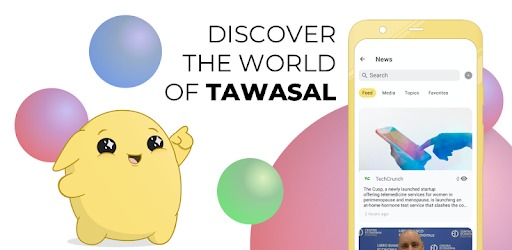 Tawasal Super App for every one
Tawasal SuperApp will introduce voice & video Call/conferencing features soon.
Abu Dhabi:(Press Release)
Tawasal Information Technology L.L.C announced that it will gradually be introducing a full suite of exciting features with something for everyone. In future updates, users will be able to make group voice & video calls, offer payments for goods and services, make remittances, view stock prices and purchase shares while also being able to make reservations at restaurants and other service-related establishments.
Currently on the app, users can enjoy unparalleled access to information, including live news media and sports text broadcasts – such as football and cricket. A variety of other sports will be added shortly.
The company stated that it would provide enhanced services that will allow users to follow daily news in collaboration with a number of local, Arab and global newspapers and websites, and allow monitoring the stock prices of the financial markets in the country."Tawasal SuperApp" provides free, high-quality audio, video calls and chats services in the UAE and worldwide.