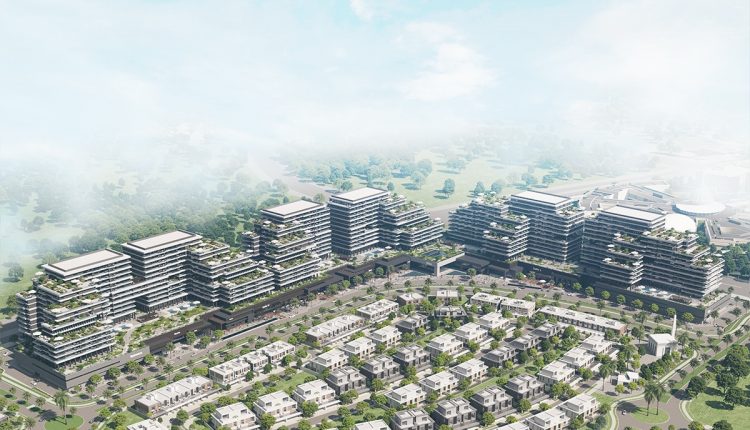 Q Properties unveils a stylish new collection of luxury apartments in serene Reem Hills
Q Properties unveils a stylish new collection of luxury
apartments in serene Reem Hills
 Abu Dhabi(News Desk):: Q Properties – a leading UAE real estate developer and subsidiary of Q Holding – has unveiled a collection of stylish new luxury apartments in Reem Hills, located in the heart of the capital and the only gated community on Al Reem Island.
The new collection has been created for value seeking buyers wanting an attractive, contemporary home in a desirable neighborhood and features spacious 1-, 2-, and 3-bedroom apartments and 3-bedroom duplex townhouses available for sale. These residential offerings are presently the largest on the Abu Dhabi market.Each home boasts light-filled rooms and customizable features that mean apartments align with the very highest standards of luxurious urban living. All are designed with absolute comfort and ease of use in mind, with open, closed and combined kitchens and dining, maid's rooms, en-suite bedrooms, ample storage, dedicated laundry areas, walk-in closets, and large balconies.
Meanwhile, the multi-level boutique garden seamlessly connects each neighborhood cluster in a display of high quality design that characterizes the Reem Hills development.Residents can also explore expansive landscaped areas, relax in covered plazas, or enjoy a picnic or barbecue in lush green parks. For health and wellness lovers there are extensive walkways for strolling, jogging and cycling – as well as outdoor fitness zones and temperature-controlled pools.While Reem Hills offers a peaceful and secure oasis, the community's central location means it also has easy access to the attractions and amenities of Abu Dhabi, such as proximity to the beach, schools, universities, shopping malls, nightlife, and more.
Chief Executive Officer Q Properties Mr Ben Hudson ,Commenting on the launch, said: "We're aware there's a growing demand for communities that offer genuine life balance – places to escape and unwind in luxurious surroundings, without being cut off from life. That's why we think this new collection is so appealing; you can decompress in your gorgeous, private apartment – but within minutes be in the vibrant city of Abu Dhabi for a business meeting or a fun day out. What could be better?"the newly launched apartments at Reem Hills deliver on Q Properties' mission to provide the highest quality of life for residents and fulfil the needs of the community both present and future.— Ends —