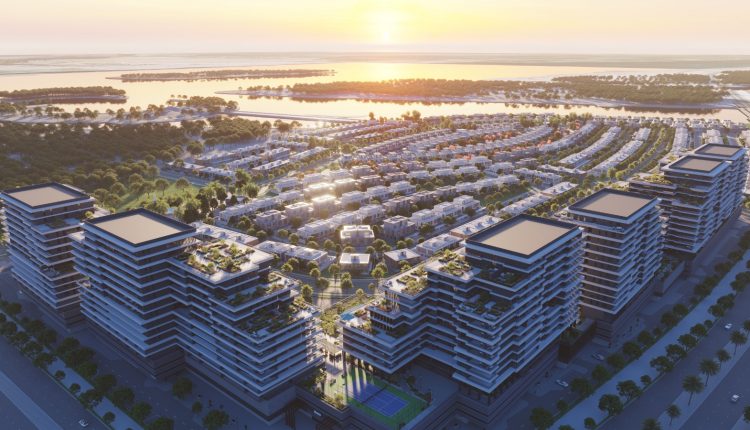 Q Properties launches phase 2 of its new Reem Hills luxury apartments
Q Properties launches phase 2 of its new Reem Hills luxury apartments
with a 2 years' service charge waiver after phase 1 sells out in record time
Abu Dhabi(Press Release):: Q Properties – a leading UAE real estate developer and subsidiary of Q Holding – has announced the launch of phase 2 of its new luxury apartments in Reem Hills after buyers snap up all phase 1 units in record time. These apartments come with a 2 years' service charge waiver, thus offering an attractive benefit for potential customers.Located in the heart of the capital and the only gated community on Al Reem Island, Phase 1 of this new residential offering attracted immediate buyer interest for being the largest on the Abu Dhabi market in a highly desirable neighborhood while still at a competitive price point.
The newly launched Phase 2 features two new buildings with 300 residential units and consists of spacious 1-, 2- and 3-bedroom apartments and 3-bedroom townhouses.Each home in phase 2 boasts light-filled rooms and customizable features that mean they align with the very highest standards of luxurious urban living. All are designed with absolute comfort and ease of use in mind, with open, closed and combined kitchens and dining, maid's rooms, en-suite bedrooms, ample storage, dedicated laundry areas, walk-in closets, and large balconies. Meanwhile, the multi-level garden seamlessly connects each neighborhood cluster in a display of high-quality design that characterizes the Reem Hills development.
With Q Properties' commitment to wellness at the heart of all their designs, residents can also explore expansive landscaped areas, relax in covered plazas, or enjoy a picnic or barbecue in lush green parks. There are also extensive walkways for strolling, jogging, and cycling, plus outdoor fitness zones and temperature-controlled pools.
Commenting on the launch, Ben Hudson, CEO at Q Properties said: "We were delighted at the market's incredibly positive response to phase 1 and are now excited to launch this second phase and anticipate an equally great reaction. It clearly shows the demand out there for spacious, beautifully designed homes in a well-connected yet peaceful community with plenty of green space for everyone to enjoy, while being close to a fantastic retail destination."
The newly launched phase 2 apartments at Reem Hills deliver on Q Properties' mission to provide the highest quality of life for residents and fulfil the needs of the community both present and future.— Ends –—