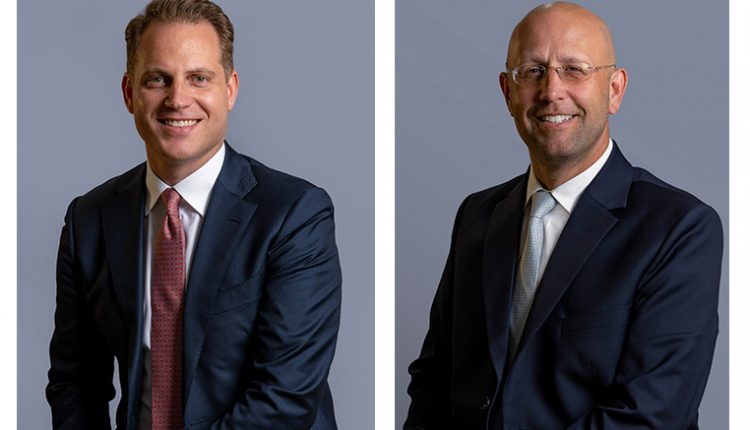 "Q Holding" announces executive leadership changes of Q Properties with appointment of CEO Ben Hudson and CDO David Harman.
"Q Holding" announces executive leadership changes of Q Properties with appointment of CEO Ben Hudson and CDO David Harman.
AbuDhabi(News Desk)::"Q Holding", Abu Dhabi's major investment conglomerate, announced yesterday the appointment of two senior executives to lead its subsidiary, "Q Properties", in its new phase of development.
"Q" appointed Ben Hudson as the new Chief Executive Officer and David Harman as the Chief Development Officer of the group's development arm, "Q Properties", paving the way for further growth in the company's share in the country's real estate sector."I'm extremely excited about my new role with "Q Properties" and looking forward to leading the company through our next stage of rapid growth. "Q Properties" is well-positioned to expand as a leading developer in the region, bringing to market great new places to live, work and play that we believe will benefit both our customers and investors." Mr. Hudson commented when asked about his new role.
With degrees in architecture and urban design from Yale University and MIT and an MBA from a prestigious UK university, Mr. Hudson brings with him more than 26 years of experience with master and property developers in the US, Southeast Asia and Gulf Region.Before joining "Q Properties", Mr. Hudson served as founding member and Chief Strategy Officer of ROSHN Real Estate, Saudi Arabia's newest property development giant. There, he helped the new company build and develop a massive multi-billion-dollar portfolio of real estate assets. Before that, Mr. Hudson served as Chief Operating Officer at Kinan International Real Estate Development, among Saudi Arabia's larger
private developers and with a number of major developers and homebuilders in the United Arab Emirates and United States.
Mr. David Harman, the newly appointed Chief Development Officer, has also amassed extensive experience in the real estate sector for more than 15 years. A Chartered Surveyor with a degree in Property Development & Planning, Mr. Harman acted as Development Director for large developers in the United Kingdom leading mega projects with a combined value of 20 billion AED including Wood Wharf and The Broadway in London.Commenting on his new role, Mr. Harman said, "I have been following the growth of "Q Properties" for some time now, and I am excited to join this insightful management team to raise the benchmark and place the company even higher than its present peak. We are simply poised for growth."
"Q" has ambitious plans for the future and the new appointment of these two industry leaders will help accelerate Q's rapid growth in Abu Dhabi and beyond.