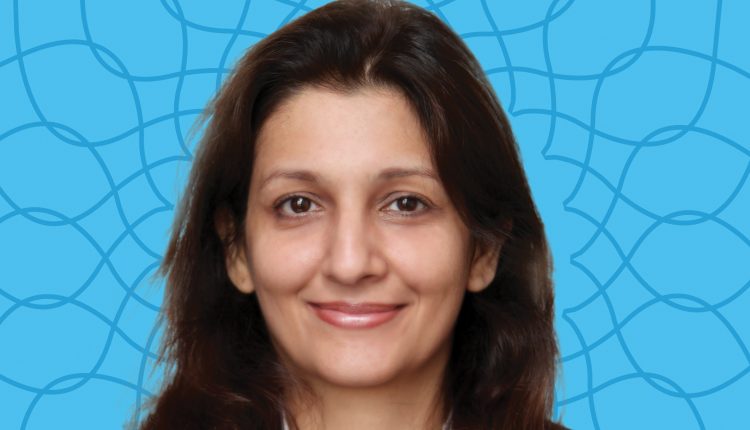 let Moorfields Eye Hospital Dubai help your children see you more clearly(Dr.Darkhashanda)
This Mother's Day, let Moorfields Eye Hospital Dubai help your children see you more clearly
Regular tests ensure your child is well equipped to learn successfully(Doctor Darkhshanda Khurram)
Dubai:(Press Release)vision problems can affect physical, cognitive and social progress of a child and early detection of vision problems and management is crucial in ensuring your child reaches their potential by developing the vision needed for them to learn said by Dr. Darkhshanda Khurram, Consultant Paediatric Ophthalmologist and Strabismologist at Moorfields Eye Hospital Dubai.
Dr Khurram recommends to mothers that the first eye evaluation should be the 'red reflex test' at birth. This is carried out by a post-natal health professional before the baby is discharged from the hospital.  This test looks for congenital issues with the structure of the eye, congenital cataracts, very high refractive errors or retinal lesions.
Mothers are intuitive and if they come across any irregularities in their child's vision, an eye examination is important especially at the age of six months to assess if their eyes are focusing and following adequately and rule out any squints/misalignment of the eyes or any eye disease. If there is a family history of high glasses prescriptions, squints, lazy eyes or congenital eye disease, then monitor the child annually.The most ideal age for a checkup is between 3 and 4 years of age when a child is old enough to achieve good subjective responses and can accurately name pictures. It is also young enough that if any visual issues are found they can be treated within the sensitive period of your child's visual development.
Signs of vision problems include poor focusing, visual tracking, constant eye rubbing, light sensitivity, misaligned eyes, persistently red eyes, watery eyes and white pupillary reflex.Other signs to look out for in older children include squeezing eyes, difficulty reading/slow reading, misaligned eyes (this could be constant or intermittently seen), short attention span, behavioral issues, holding books/ipads close to their face, sitting close to the TV or unable to see objects in distance or white board in school.
Dr Khurram reiterates to mums that regular tests ensure your child is well equipped to learn successfully. These tests are advised before they start schooling as most school activities are vision based and uncorrected vision problems can lead to reduced class participation and can negatively affect your child's educational performance.From adult to paediatric, simple to complex treatments, Moorfields Eye Hospital Dubai offers a comprehensive range of eye care services provided by specialist teams of Consultant Ophthalmologists, Optometrists and Orthoptists, all under one roof in a state-of-the-art facility.