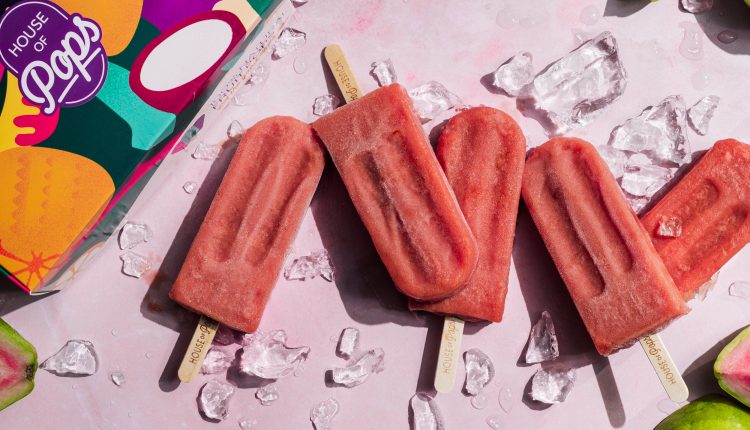 HOUSE OF POPS LAUNCHES LIMITED EDITION GUAVA TREAT FOR BREAST CANCER AWARENESS MONTH
HOUSE OF POPS LAUNCHES LIMITED EDITION GUAVA TREAT FOR BREAST CANCER AWARENESS MONTH
'PINKtober' campaign helps raise awareness of breast cancer
All proceeds from online sales of guava pop going to Al Jalila Foundation
Dubai(News Desk)::House of Pops, everyone's favourite healthy treat on a stick, is helping raise funds for, and awareness of, breast cancer throughout October, with the launch of a limited-edition guava flavour pop.The fresh, pink frozen treat is now available in a special box of five pops for AED85, with all proceeds from online sales going to Al Jalila Foundation, which drives an annual 'PINKtober' campaign to raise vital funds for local breast cancer research projects.
Since inception in 2013, Al Jalila Foundation has invested more than AED 8.5 million into life-saving breast cancer treatment, supporting 93 women, and has funded nine breast cancer research studies.Awareness is driven via wearing pink ribbons and pink clothes, while companies and individuals are encouraged to undertake fundraising activities.
Marcela Sancho, co-founder, House of Pops, says: "We are joining in on this crucial fundraising and awareness campaign to support the ongoing research into finding a cure for this critical condition. We all know that breast cancer is the most common cancer among women – with 1 in 8 women being diagnosed in their lifetime."And studies show that the average age of diagnosis is 10 years younger in the UAE than elsewhere in the world. Such startling statistics reaffirm the critical need for research to keep up with treatment advances which can save patients' lives."Our guava pops are a fantastic, healthy and nutritious way to show your support for this awareness campaign, while enjoying a guilt-free treat. At House of Pops, we stand in strong support of all the fierce women who face the tough challenge of coping with breast cancer."House of Pops' mission is to deliver healthier snacks in a region renowned for having a sweet tooth. Its 'pops' are based on healthy, natural fruit flavours, without any added refined sugars, artificial fats, colourings or nasties. A House of Pops pop is full of natural fibre, and made only with plant-based ingredients. The company's philosophy is aligned with the UN's SDG goals, including sustainability, good health for all and minimal resource wastage.
The guava pops will be available exclusively online, via houseofpops.ae and Deliveroo.
Marcela adds: "Our ever-expanding customer base is wise to the effects of unhealthy snacking on our health and wellbeing. They are also concerned about the environment, and want to be able to enjoy an occasional treat that delivers health benefits, rather than creating health concerns. We believe our customers will fully appreciate – and back – our 'PINKtober' campaign, and get the chance to enjoy a delicious treat while doing so!"Breast Cancer Awareness Month is an international health campaign every October to increase awareness of the disease and raise funds for research into its cause, prevention, diagnosis, treatment and cure. The month-long campaign is symbolised by the colour pink and around the world pink has become synonymous with breast cancer awareness.