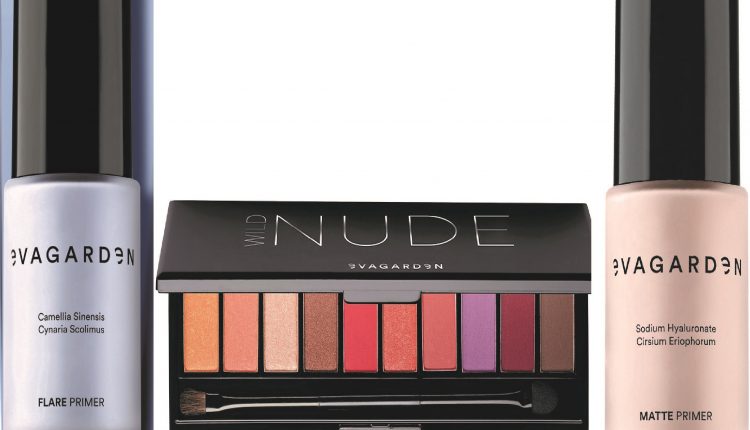 Eva Garden adds three new charms to its make-up range
The elegant Wild Nude Palette featuring 10 eye shadow shades
Eva Garden offers a wide range of foundation, concealers, mascara, eye shadows, eyeliner, lipsticks, gloss, nail polishes and accessories for make-up that ensures a flawless, perfect look
Dubai(Press Release)Eva Garden, a premier skincare and beauty brand hailing from Italy, proudly presents Palette Wild Nude, Flare Primer for dry skin, and Matte Primer for oily and combination skin types – two of its latest eye shadow palette and face primers from its extensive make-up range.
The elegant Wild Nude Palette featuring 10 eye shadow shades(Price only AED250), with a cutting-edge formula, ensures versatile, stylish make-up. It comprises mat and glaring textures to create extraordinary nude looks in wild version.
The Flare Primer and Matte Primer (Price only AED 165 each)are a pore refiner and mattifying face primer, specifically designed to smoothen the skin whilst it hydrates and fights dullness. The Flare Primer is specifically studied for dry skins, while Matte Primer is developed for oily and combination type of skin. A perfect addition to your make-up for a velvety skin feeling and an even skin texture.