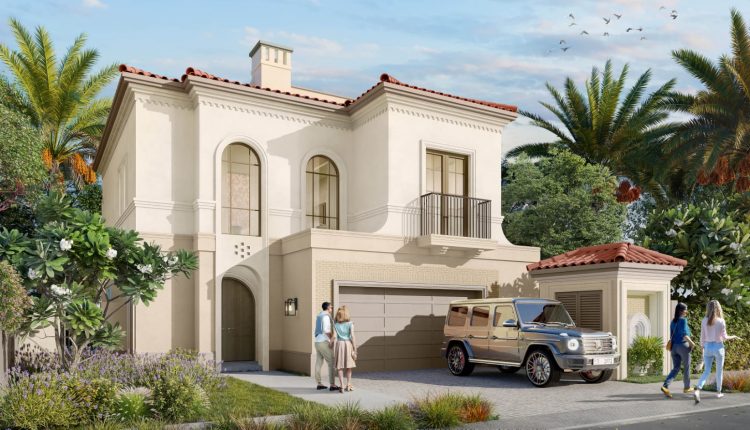 Bloom Holding Starts Enabling Works at Phase Two of Bloom Living, Toledo
Bloom Holding Starts Enabling Works at Phase Two of Bloom Living, Toledo
 Abu Dhabi(Press Release):: Bloom Holding, one of the UAE's foremost real estate development companies, has announced the appointment of Edrafor Emirates LLC as the enabling works contractor for Toledo, phase two of the fully integrated and all-inclusive residential community, Bloom Living.Toledo comprises 405 units ranging from two-and three-bedroom townhouses with sizes starting from 120 sqm to 171 sqm to three- to five- bedroom detached villas from 254 sqm to 428 sqm. The second phase of Bloom Living is scheduled to be completed in end Quarter of 2025.
Carlos Wakim , Chief Executive Officer of Bloom Holding said: "Bloom Holding has established a reputation for excellence in the real estate industry. The start of enabling works in Toledo, six months after its successful launch, is another milestone in the construction of Bloom Living and a pivotal step in its development journey. "Bloom Living has made remarkable progress over the past year, and we look forward to the start of works in its second phase. We are committed to keeping our promise to deliver one of our most exclusive community projects to the highest standards to ensure a superior living experience." He added.
General Manager of Edrafor, Pierre Fayad said: "Bloom Living is bringing a unique proposition to the UAE real estate market, and we are honoured to have been selected by Bloom Holding for the construction of this community. Through our team's experience and expertise, and track record of delivery, we are confident that the project will be a great success."Toledo features a Community Center that includes two swimming pools and two children's   play areas surrounded by lush greenery and stunning landscaping. And to further promote an active and healthy lifestyle, the residents can reach a mosque and two outstanding international schools by foot or bicycle.
Those living within Toledo can benefit from a wide range of facilities available at Bloom Living, just within a short walking distance. Residents can explore the beauty of nature at Bloom Living's multiple parks, and they can also enjoy their time at the community's main Clubhouse which provides easy access to pools, sports and recreational facilities, as well as a wellness center. Additionally, at the heart of Bloom Living lies a Town Center that offers an array of retail and F&B options.
The focal point at Bloom Living will be a large lake around which residents can walk, run, and cycle in designated trails. For gatherings and leisure activities, the community features multi-purpose amphitheaters and Sunset and Sunrise Plazas with spectacular views.Inspired by the Mediterranean Spanish architecture and built over an area of 2.2 million sqm, the iconic gated community, Bloom Living, will feature more than 4,500 homes including a selection of villas, townhouses, and apartments. Following its designation as an investment zone, the aspirational community will bring together residents of all ages, cultures, and ethnicities, to deliver a superior living experience that promotes genuine human connection.